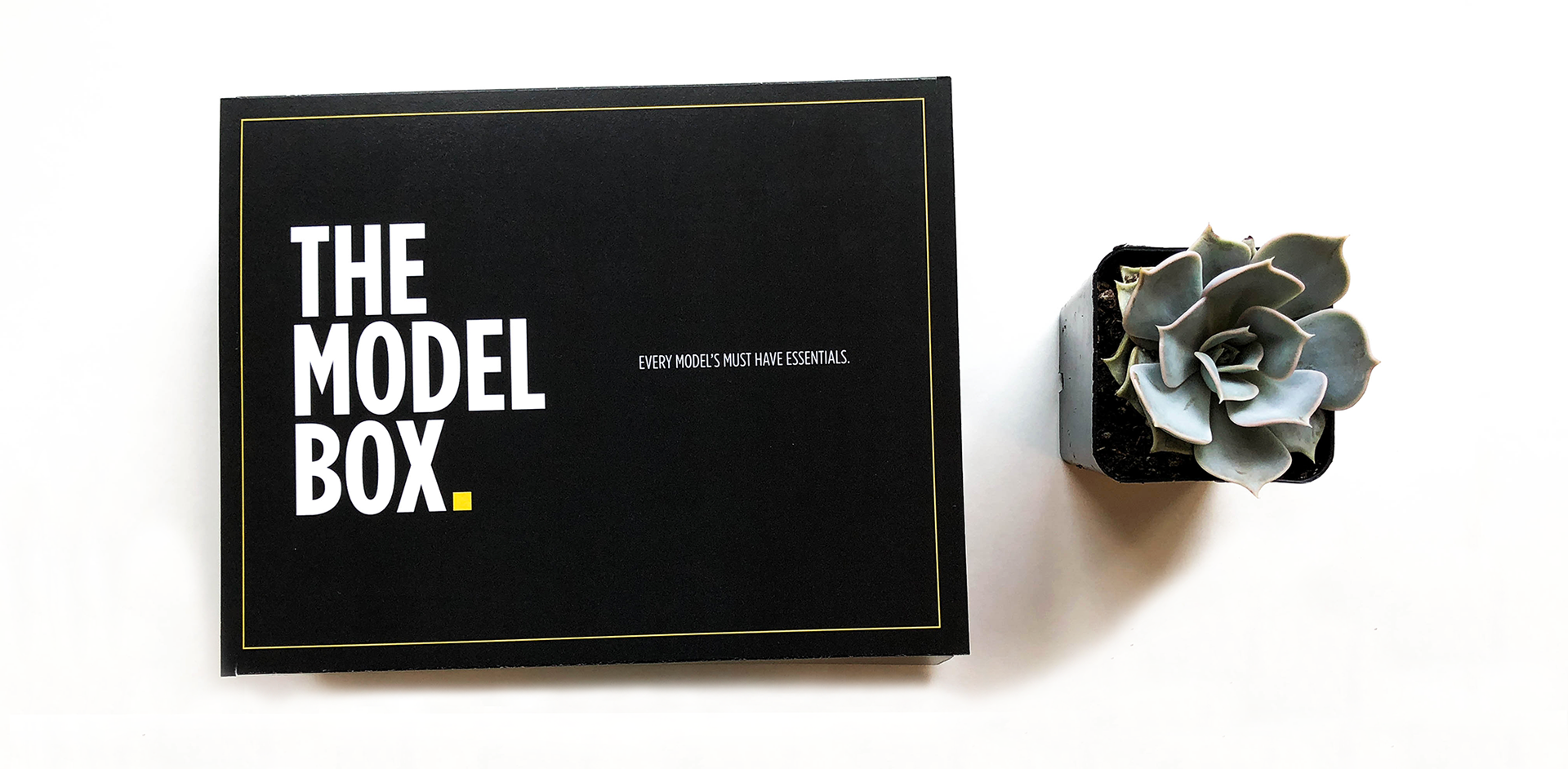 BRANDING, PACKAGING, & WEB DESIGN
────────────────────────
This assignment was a true passion project where I was able to intertwine my love for fashion and design into one project. The goal was to create a new product and expand upon it with its own branding, packaging, and website.
The Model Box was conceptualized by my desire to incorporate something near to my heart into my love for design. Having been a model for nearly 9 years, I decided to create a product geared toward traveling fashion models. While living in Bangkok and Mexico City, and even while traveling to jobs in my home city of Seattle, there was a problem I was constantly running into. All the essentials needed for castings, fittings, and jobs would get lost in the depths of purses or backpacks. When around other models, I noticed that they too could relate to my problem. Mints, clear nail polish, hair ties, and the like that were meant to help us do and look our best in the fashion industry were hard to keep track of. Thus, an idea to mend this problem was born.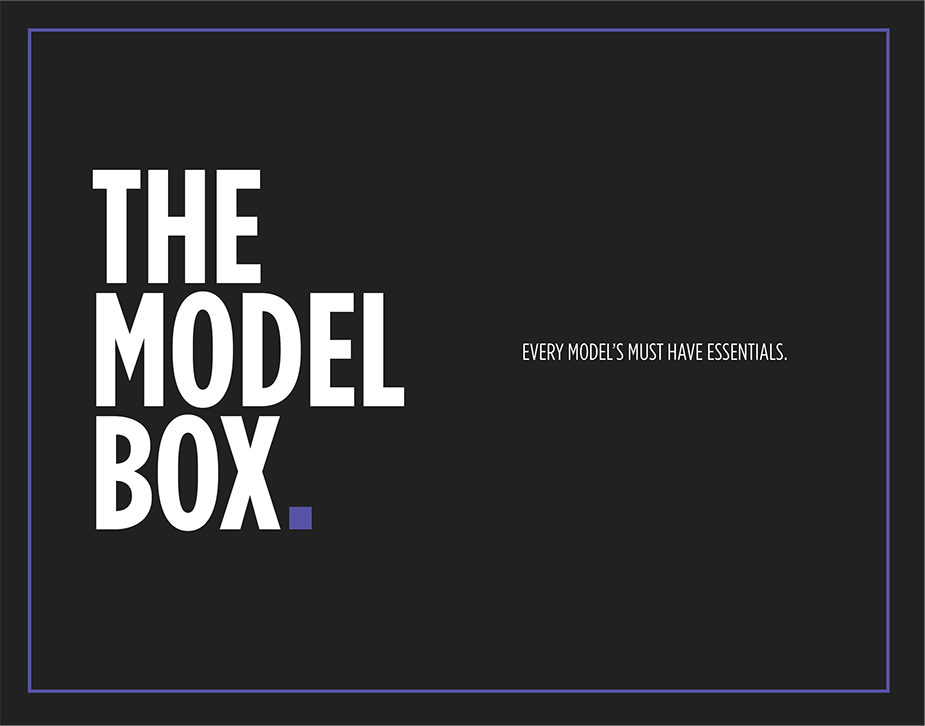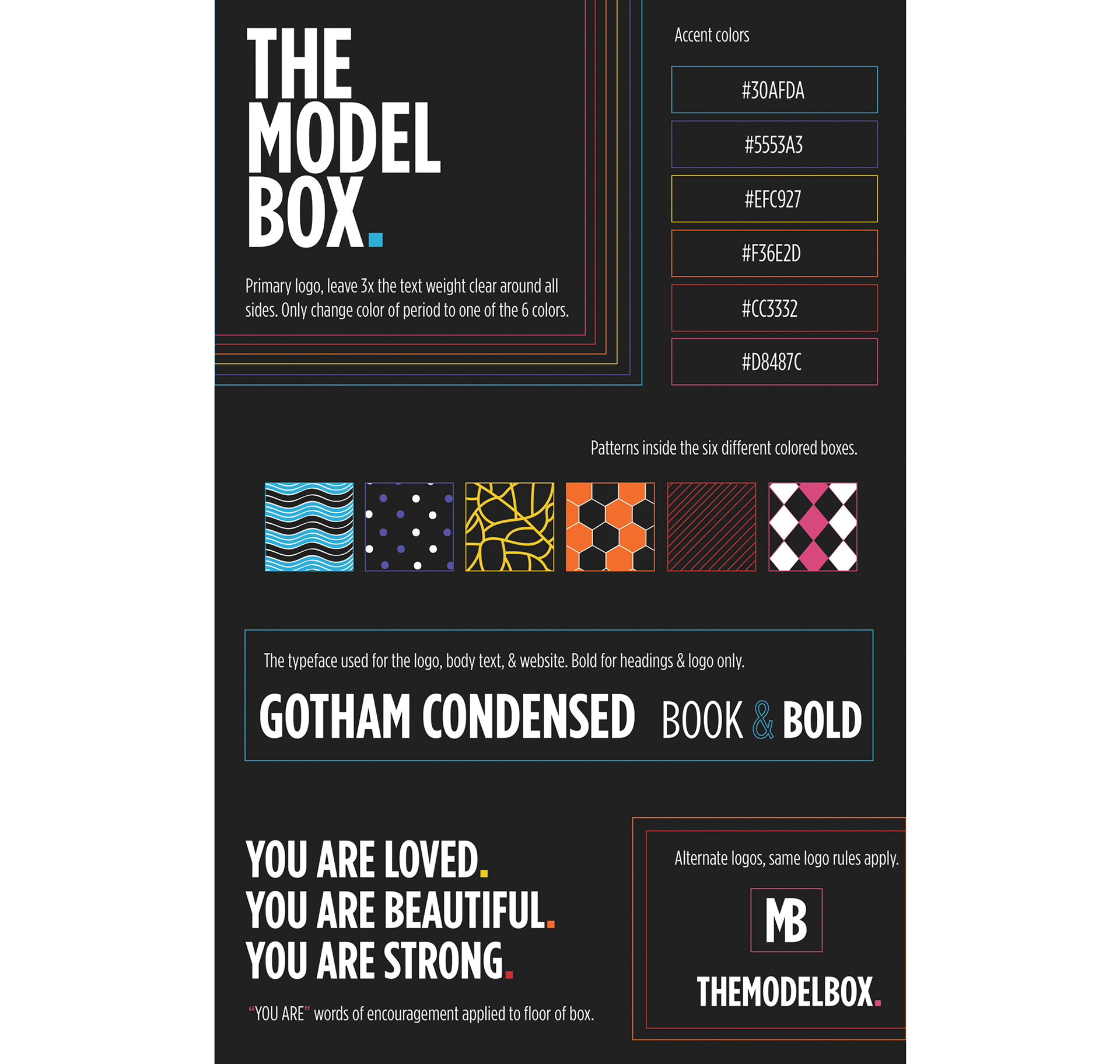 PACKAGING DESIGN
───────────────────────────────
There are six boxes to choose from, each with their own color and pattern. Each box comes with a drawstring bag with up to 10 items inside, tissue paper to keep the contents safe during transit, and a small card welcoming the customer to their product.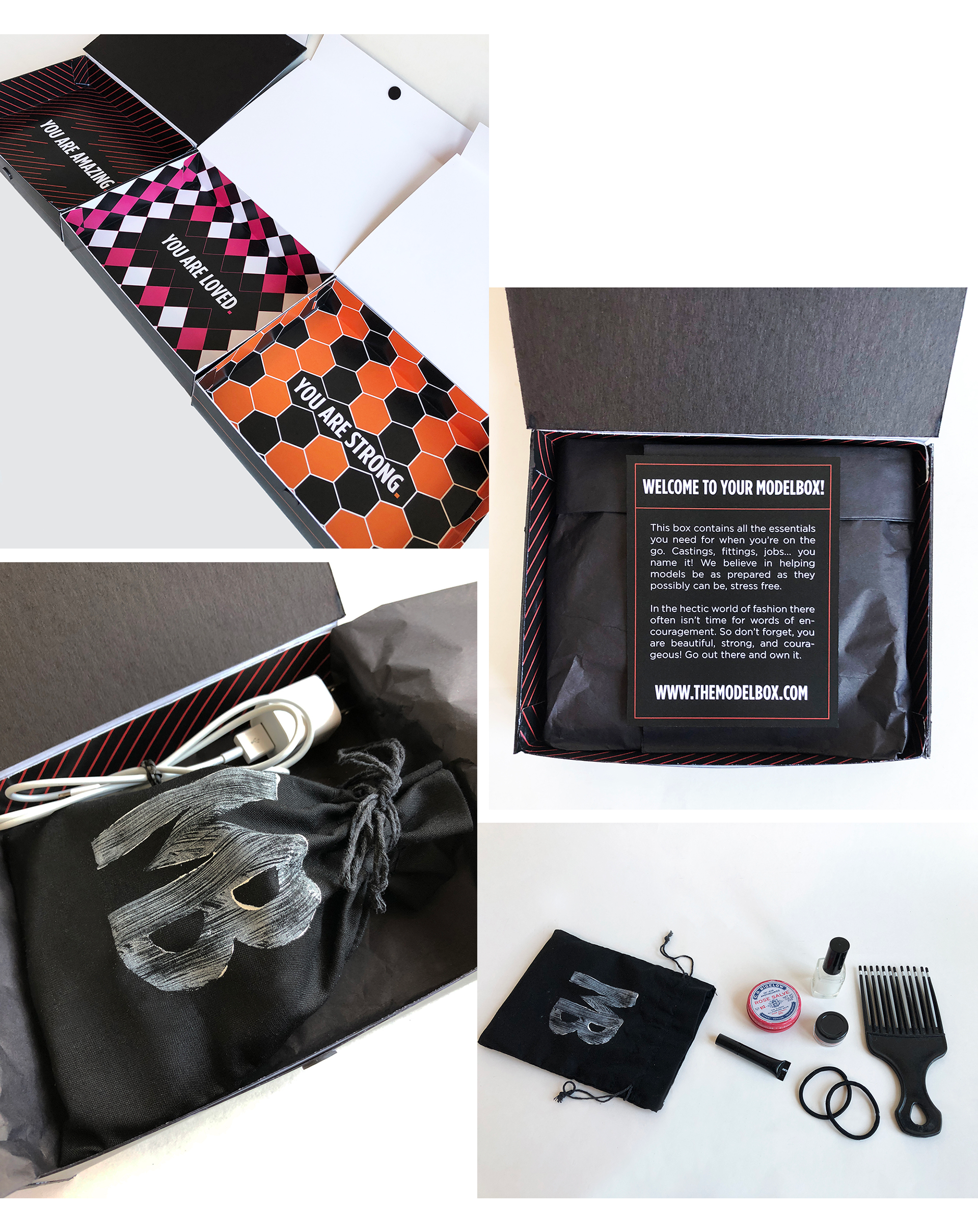 WEBSITE DESIGN
────────────────────────────────
The Model Box can be purchased in almost any participating modeling agency as a prepackaged item. But the product serves its purpose best online. Anyone can go to the website and order a box, choosing whichever color they want with accompanying pattern and encouraging words. Once they have chosen which color they want, they will be taken to a checkout page with a list of items so they are able to pick and choose exactly what they want in their box. They can choose up to 10 items, and each box comes with a complimentary Model Box drawstring bag.